Ahhh yes Mother Nature has decided to mess with us on the East Coast, or more importantly New Jersey. I'm inland, closer to Philadelphia than I am the shore. However, the news people keep stressing how those living inland will take the brunt of the heavy rains and damaging winds.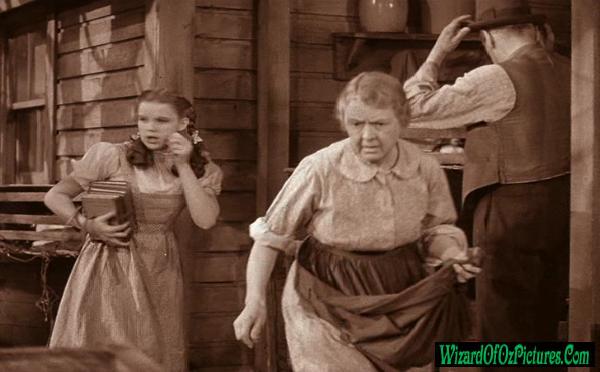 So why the famous "
Auntie Em
" words uttered by the
Wizard of Oz's Dorothy
? Because my house doesn't have a basement. And when there is a threat of tornadoes, I'm pretty much toast.
We only have a downstairs closet as our place of refuge. Which is such a joke. That closet is small, filled with food, and any other crap that I don't want seen or room for. So how three people and a dog would fit in there is something we have yet to attempt. It would be taking a clown car reference to a whole new level.
Anyway, a few years ago we had a tornado warning for our area and I called my husband at work to see what I should do.
His response: "
Put your head between your legs and kiss your ass goodbye!
" That was his way of being funny and to be honest, it was. Obviously I survived, because the tornado never came to fruition.
In August of 2011, during
Hurricane Irene
, tornado warnings were going off left and right, but again we were fortunate that none ever hit our town. Though there have been a few tornadoes reported in locations not too far from us. But still nowhere near like the ones the midwest folks deal with. Which props to those people cause I wouldn't live in '
Tornado Alley
' if you paid me.
So as
Hurricane Sandy
is about to turn into one bad-ass
Nor'easter
aka
Frankenstorm
(since its happening Halloween week) aka the Perfect Storm, I guess I should hope for the best. Or you might just see me and my house floating around the sky.
Levity is good!
- Heather